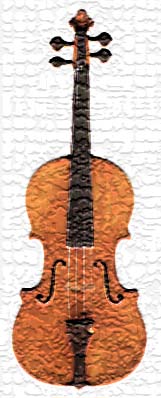 A. PRYCE
Stringed Instruments

Violins, Violas, Cellos, Basses and Bows in all price ranges. We are situated in central London and friendly advice is always given.
Nick and Alison Pryce have been stringed instrument dealers and restorers of Violins, Violas, Cellos and Basses since 1975 but have recently moved from Kingsbury, London, NW9 to Kennington, London, SE11. (England) (Close to Waterloo in Central London).
Our prices are competitive as we do not have the overheads of other London shops.