---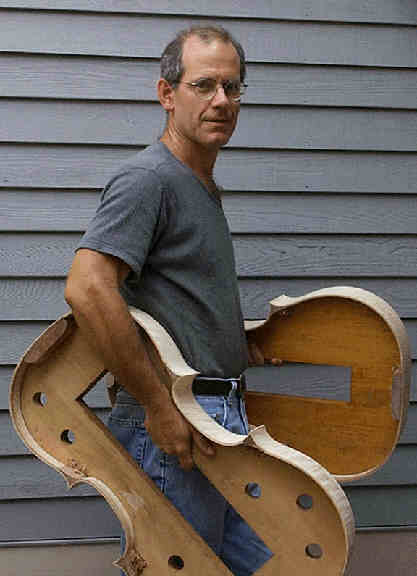 James McKean
Jim McKean has been an instrument maker since 1973. After graduating from the Violin-making School of America, in Salt Lake City, he returned to New York City, where after four years with Vahakn Nigogosian he went on his own in 1981. While spending most of his time making violins, violas, and cellos, he also engages in the repair and sale of fine old instruments and bows.
McKean has won several awards in a variety of competitions, including a gold medal for viola from the Violin Society of America, and a certificate of merit from the American Federation of Violin and Bow Makers, also for viola. A member of the Federation since 1988, McKean has served in a number of positions on the Board, including President. He is also a member of the International Entente of Violin and Bow Makers. McKean is also a Corresponding Editor to Strings Magazine, where his articles appear on a regualr basis. He is the author of Common Sense Instrument Care, a briefer version of which is available here on Maestronet. Additional articles by McKean are available in our Maestronet Magazine section. Check back for updates.
McKean works primarily on his own models when making instruments. They can be found in concert halls around the world.
The shop's current work in progress, this cello has a back, sides and head of superbly figured Bosnian maple that I found on a trip to Germany ten years ago. The arch is of medium height, which will yield a sound that is powerful and deep in timbre. Body length, 74.5 cm; completion date estimated mid-November.
Visit My Website At
www.mckeanviolins.com
James N. McKean
250 West 54th Street #709
New York City, New York
10019
USA
212-582-4369
jnmckean1@aol.com
---