Don't think anyone has ever posted anything here about the rabeca - I'm uploading some photos of an instrument by Nelson dos Santos (Nelson da Rabeca) from the state of Alagoas in the north east of brazil. The rabeca is a Brazilian folk violin - it's meant to have its roots with the rebab - but that's a long story...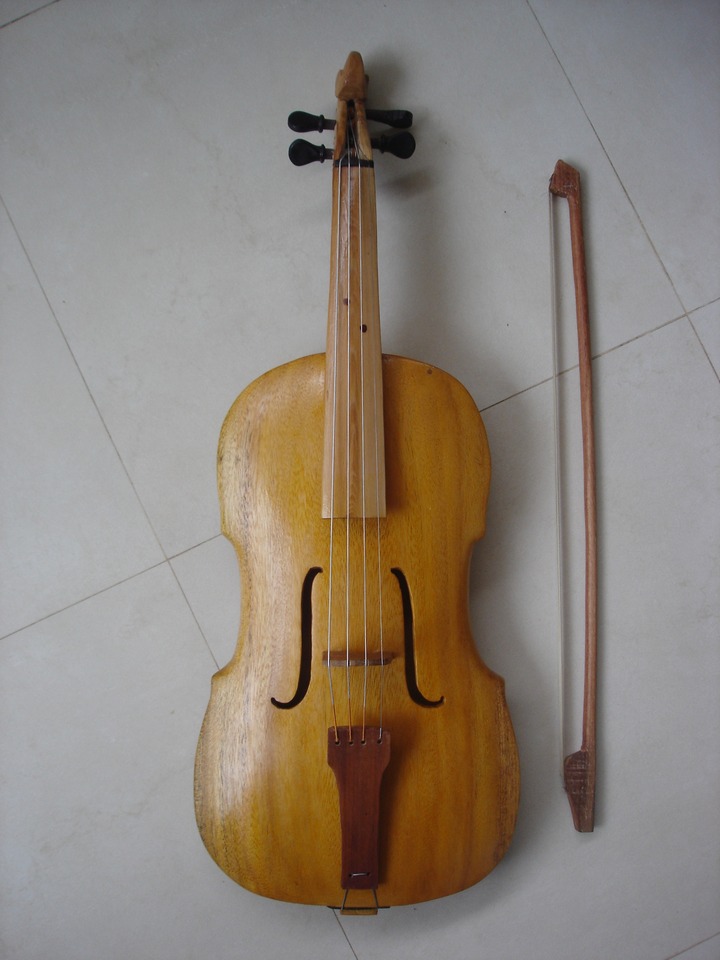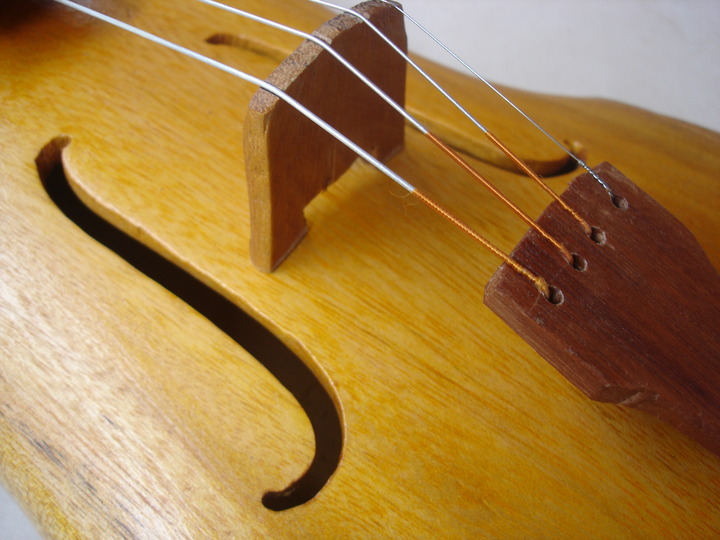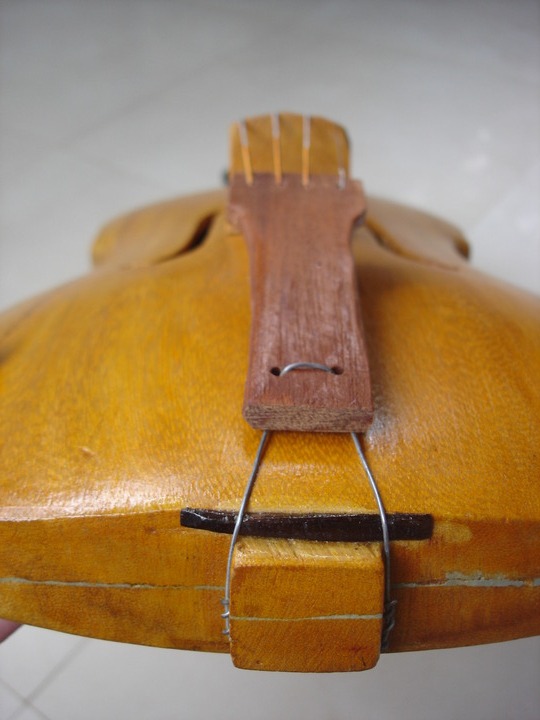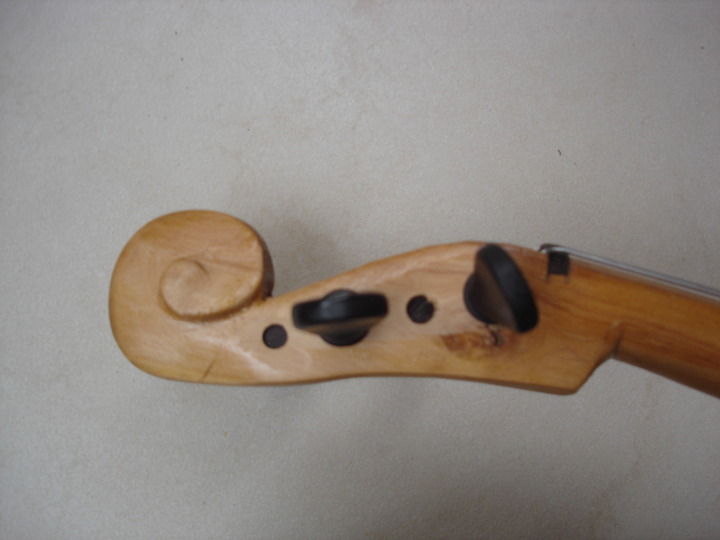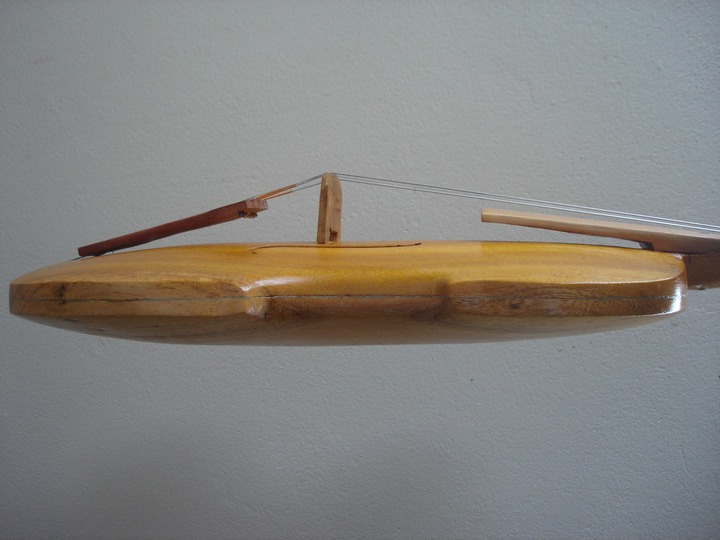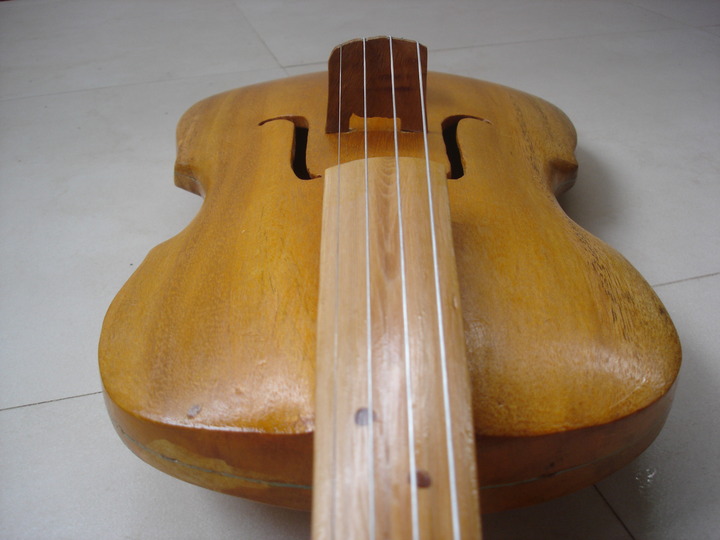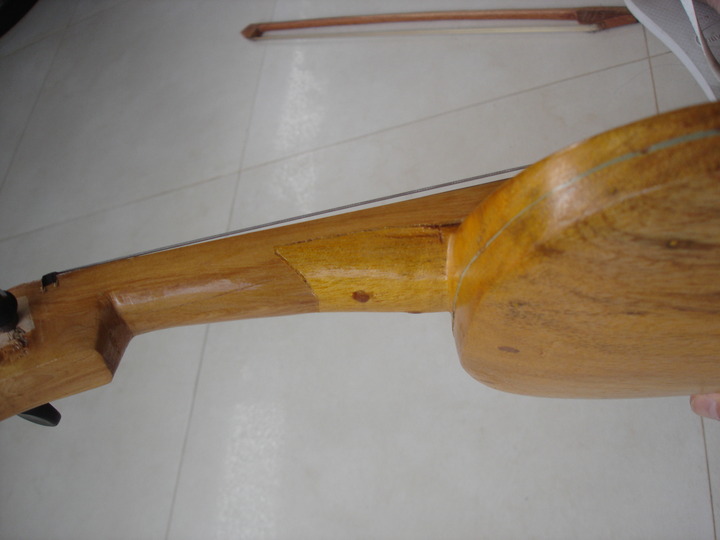 This rabeca is made from a wood called praíba - it's a softwood and very light. He tunes the lowest string between E flat to G (the open G on a violin) - and the other strings are tuned as a 5th, a 4th and a major 3rd - ie. a major triad. At the moment I have the instrument strung with viola strings and it sounds pretty nice. Nelson uses steel-string guitar strings or that of the cavaquinho (brazilian steel string ukulele) or the "viola caipira" - a brazilian guitar of portuguese origin.
The body, tailpin and the base of the neck are carved together from a single piece of wood with a cane knife and a plane. He then saws this "rabeca shaped obect" lengthwise from the side to form the top and bottom plates. These are hollowed out with a flat-edged pick and glued together. The neck, scroll and finger board are made from a second piece of wood and grafted to the neck stub on the body. The rabeca has a sound post but no bass bar.
Nelson is in his 80s - he is an ex cane cutter - and started late as a musician and a luthier - 54 years old. One day in the 70s he saw a violinist on TV - he liked the idea and built himself an instrument.... He plays mainly a style known as forró.
For video links of Nelson da Rabeca see:
http://video.google....%...emb=0&aq=f#
other rabeca sites in portuguese:
http://www.gramani.com.br
(not working right now ), www.rabeca.com.br,
http://www.museuvivo...r/main/home.htm
- this last one is about "Fandango" from the south of Brazil. Click "o circuito", then a town on the map that appears, then "fandangueros" - many of these individuals play or make rabeca - there are some interesting videos for most of them (see the video icon to the right of each photo)
cheers,